So, last week John and Matta came over to visit Rob and me, which was *great*.
We didn't actually *do* alot. There was a lot of hanging out with our Rusden mates, and playing pool, and watching movies. But there was also activities.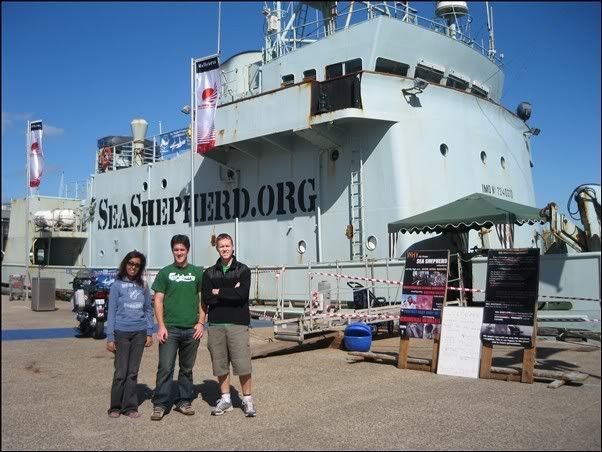 Down at Docklands (Melbourne's version of Viaduct) in front of one of the Sea Shepherd ships.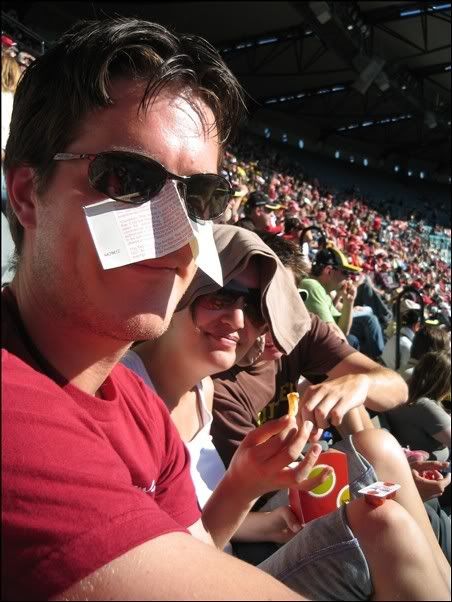 We took the boys to a Footy match (aka Aussie Rules). Richmond Tigers vs Sydney Swans. The Swans kicked ass, but it was so stinking hot at the MCG.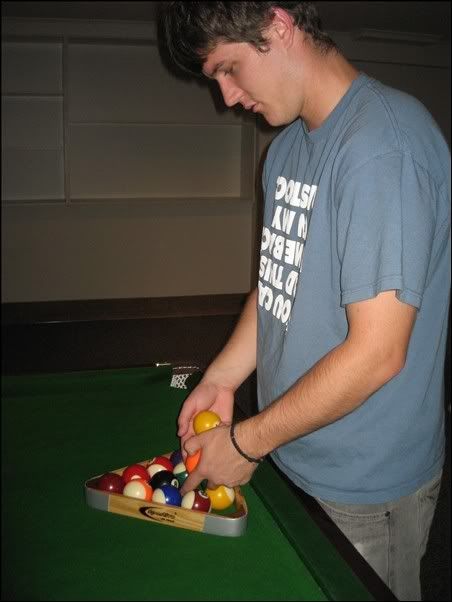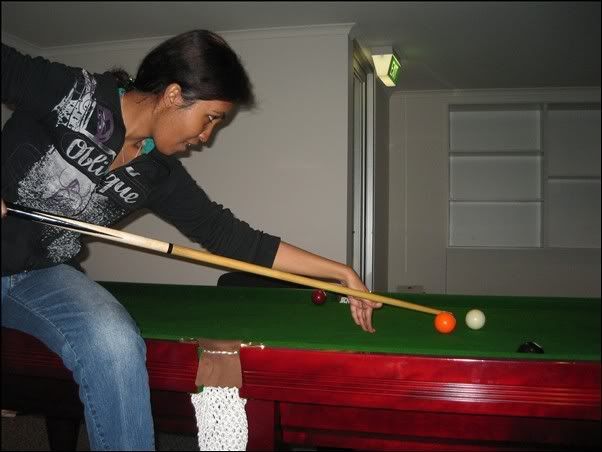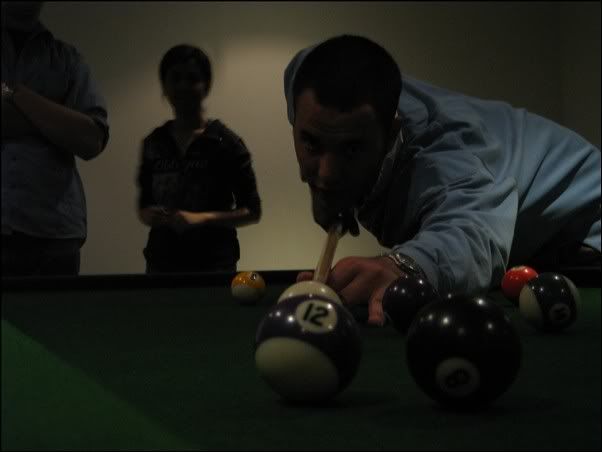 We played a bunch of pool, which was good fun.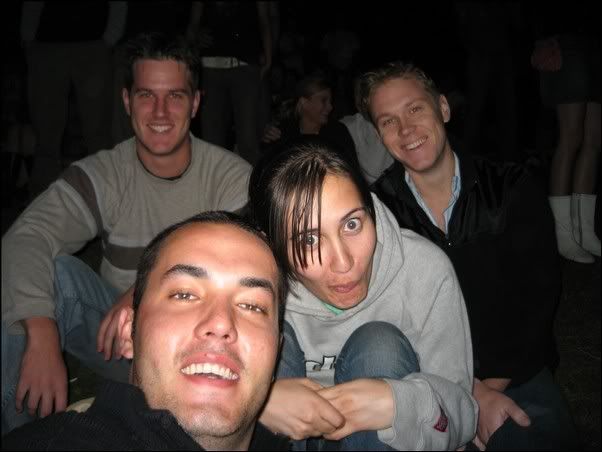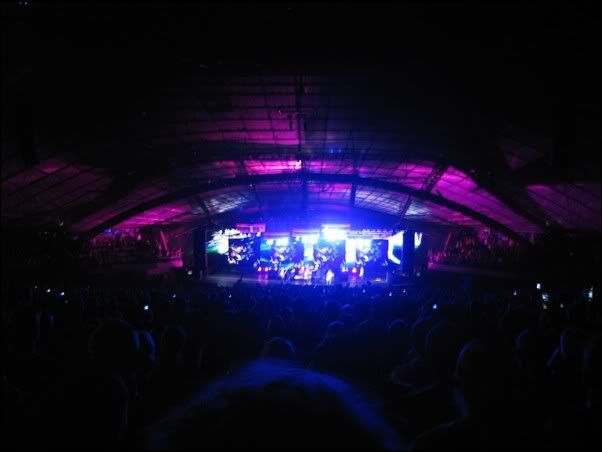 And of course, there was the Red Hot Chili Peppers concert, which was awesome. Well, the warm up act was crap, but the Peppers were amazing. They seemed so tired though. Had been on tour for too bloody long.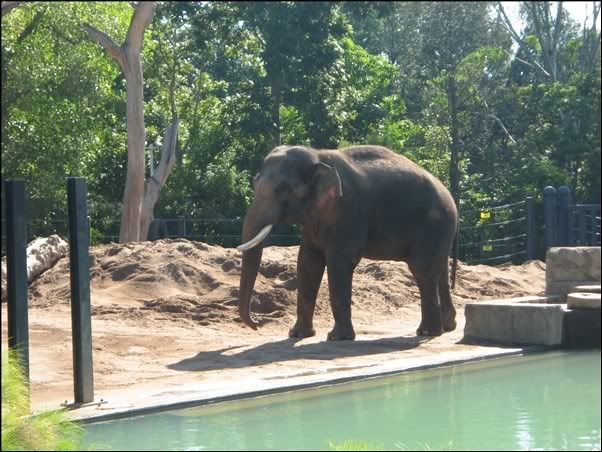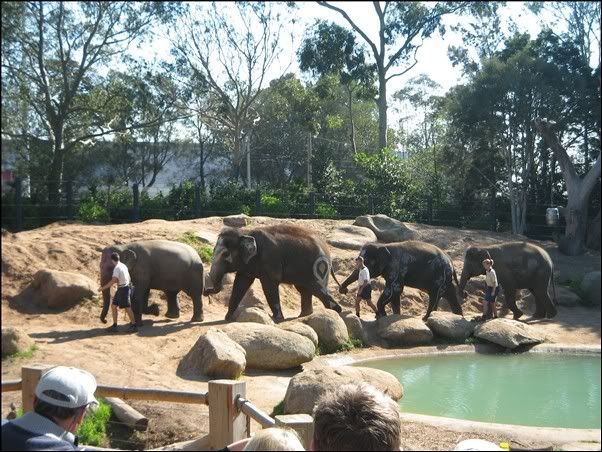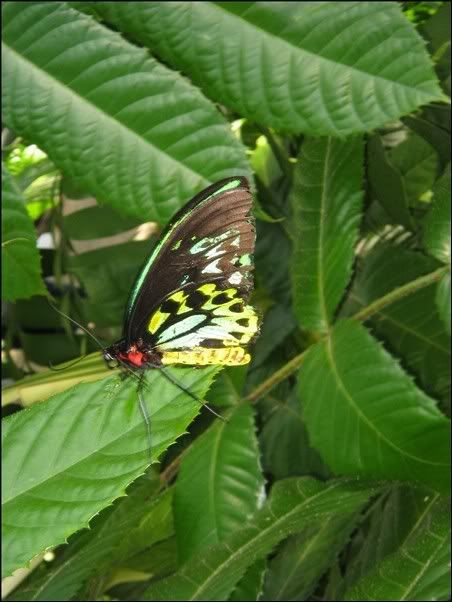 And then Matta and me went to Melbourne Zoo, which was great. The new elephant enclosures are great, and they have 5 elephants now. 1 boy (with the tusks) and 4 girls. They were decorated with chalk for the school holidays.
The boys also visited my lab and got a pathetic demo from my robot (it 80% *didn't* work) and a tour around Rob's work too.
So, for those who don't know, Rob and me will be flying into Auckland on Monday morning for a week. Hope to catch up with all of you.
Until then.