So for those of you that didn't know, back in July le Tour de France had three stages in the UK before heading to France. The Tour started in York and ended in London. We were lucky that one of the stages started in Cambridge, so we made sure were there to wave some flags about.
It was lovely to see everyone getting into the spirit, but it did make the roads packed!
First all the cyclists took off, followed by all the support cars and finally all the support buses. Le Tour de France is quite an affair!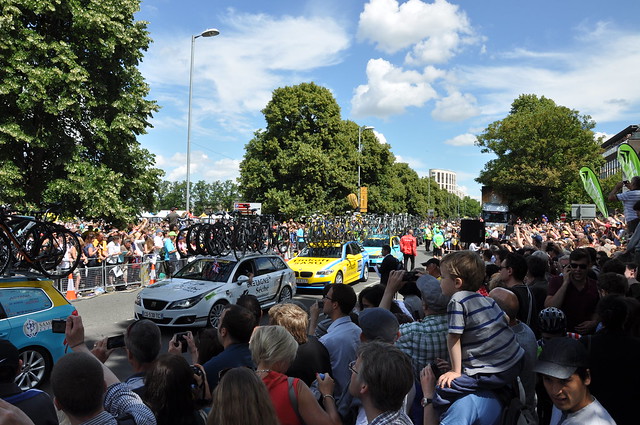 As you would expect, the English made the Tour their own, with Tour inspired bunting, and other clever decorations.
But to sum it up, if you want to spend a day watching men in Lycra, it's the place way to do it!