Kia ora!
So, I could tell you about my last few days of not doing a lot and having a singing lesson and stuff, but there's something more important.
I move into my apartment tomorrow!
Well, actually, I move into an apartment down the hall, coz my one won't be legally finished for 2 weeks. Something about a usable fire exit…
But this one is available now (tenant dropped out) and its new and everything too. So, here's some pictures of the apartment as it currently is with its furniture: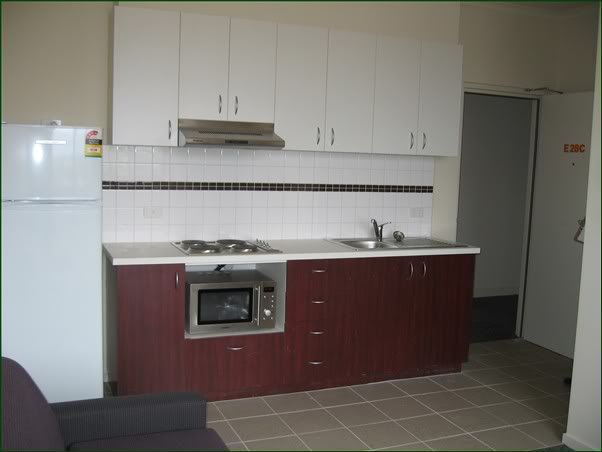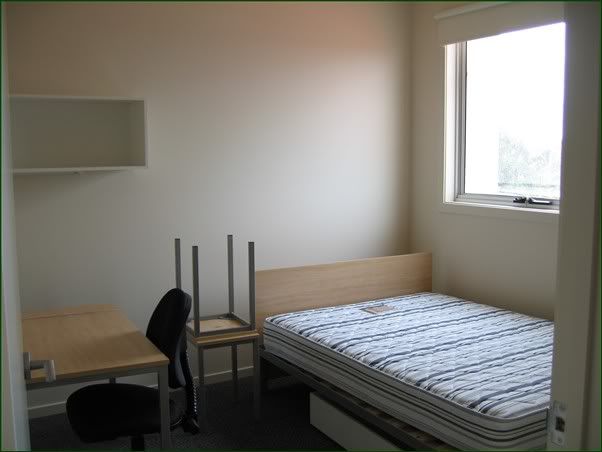 So, its all new. It's only missing two dining chairs, which will arrive next week. Water and power is all good. And I sign my lease agreement tomorrow morning. Crazy!
And, just as a random, here's my lil cubby hole at uni where I'll spend most my days:
Thats all for now. I don't have net at the apartment yet, so will post on Monday when I get into uni,
Cheers
Liz