So, I'm still in NZ (go back to Melbourne on Tuesday), but I thought I'd post some graduation photos while I was still here. Enjoy!
Oh, and I'm wearing the completed korowai in all of these.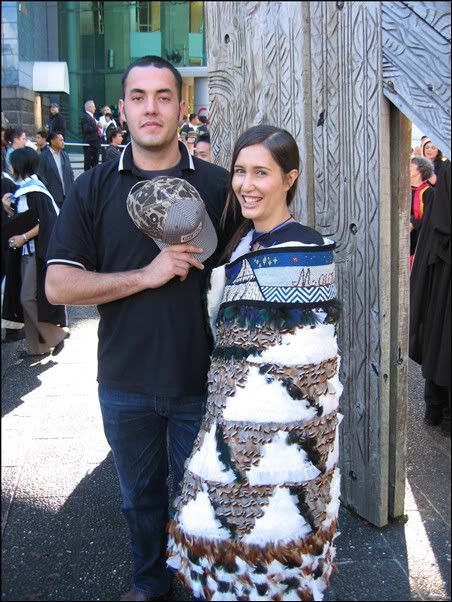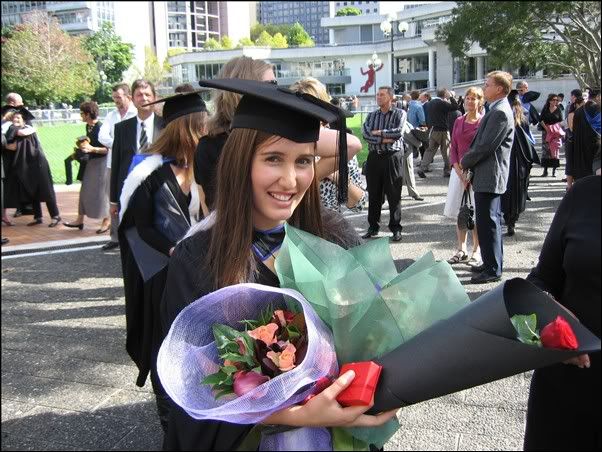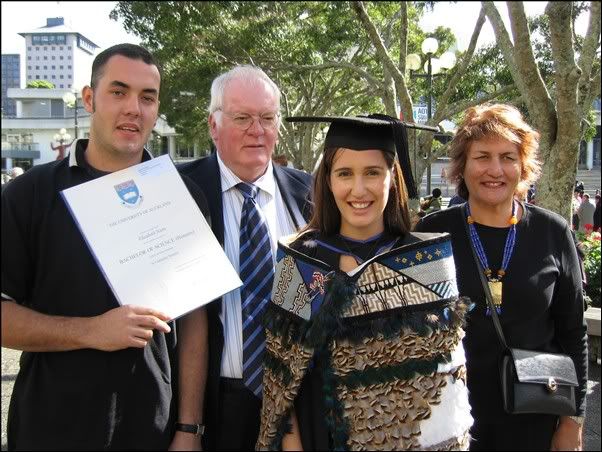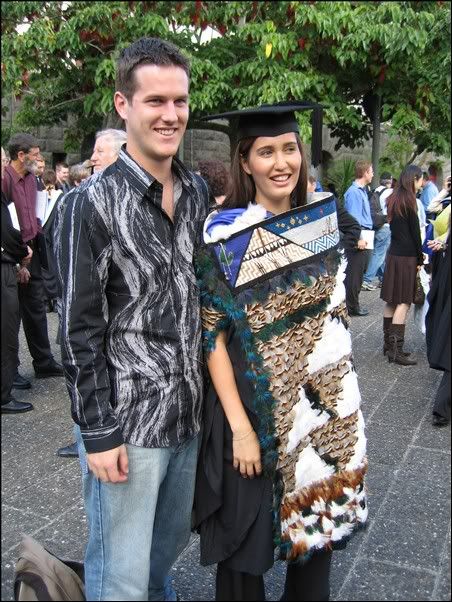 So, for those who aren't sure, I graduated with a Bachelor of Science with Honours majoring in Computer Science. Awesome! I got First Class Honours too (So did Andrew and Bruce btw.
Next post will prolly be of photos from various parties and get togethers I went to.
Cu!