Hello everyone!
So, Rob's settling well. He's had his first week at work this week, which went well (at least he says so). He's being primed up for customer interaction and has contributed some clever ideas for some project designs. He's particularly pleased with his new computer at home, which is up and running for his gaming. *rolls eyes* Some things won't change.
Rob and me at uni. He sat next to me the whole day while I was trying to work. Gah!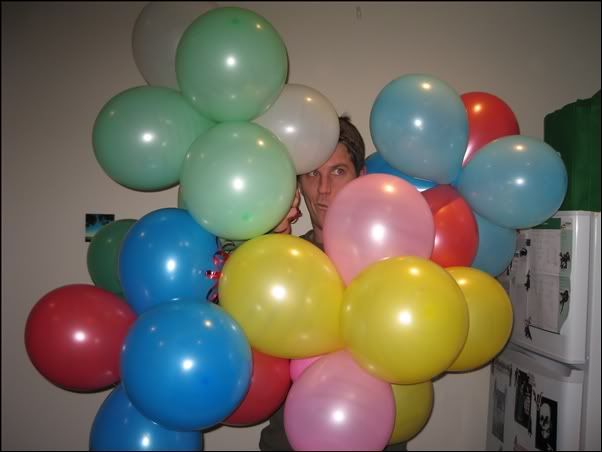 Getting rid of the party balloons from my apartment.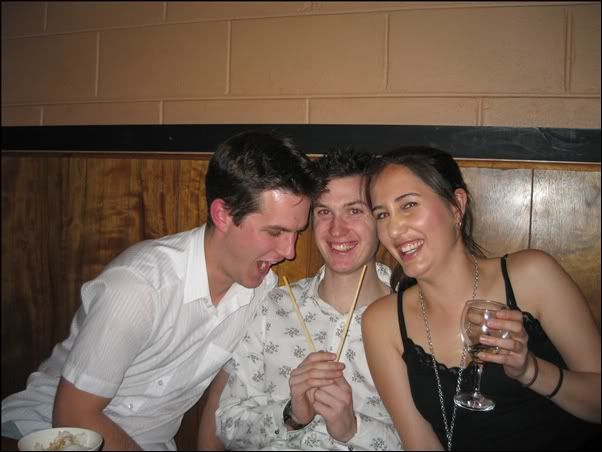 We all went out for dinner at a Japanese restaurant in St Kilda, which was kool.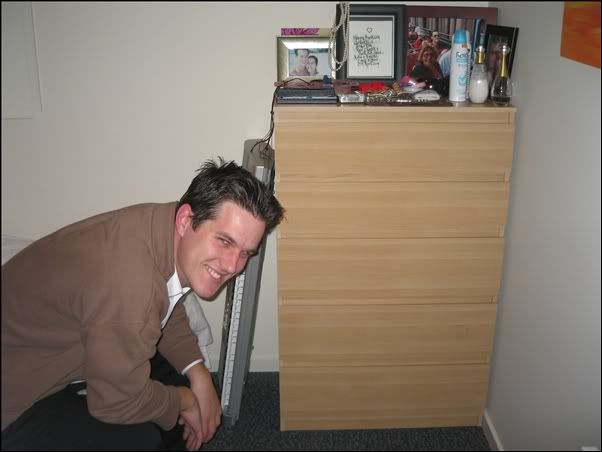 Rob and I bought him a chest of drawers (A$129) for all his clothes. They were sitting in a pile on the floor before that….
In other news, Wakamaru is here!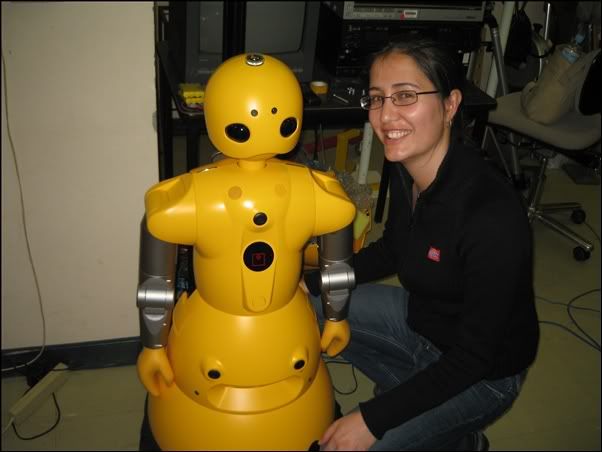 So, Om and I get one early next week to play with, which is kool. For the meantime, we have a program we use to interact with it, tho we'll prolyl adapt it or design our own one later. It is fantastically yellow plastic and very cute. It has very fluid motion and they've given it some human qualities to its motion as well, like moving arms when it rolls along and stuff. The next couple of weeks will just be exploring its capabilities, and working out what we can do with it. We'll be planning out a general system of capabilities and then start coding it in piece by piece. Time consuming, but hopefully effective.
Will keep you posted on all that, and will take more photos of the lil thing in action next week. Rob and I are going to buy a car this weekend, which should be awesome. Will let you know what we get.
Cu all!
Liz