Heya everyone!
So, here are a couple of photos from the long weekend Rob and I had in NZ. Was great to see heaps of people, and sorry that we didn't see others. We're back next on Christmas Eve and then returning to Melbourne on Jan 7.

We met Marshall at Armageddon. *Brilliant*
So, last week at uni was productive. Got my program detecting objects using the depth map from the stereo camera, which is great. So, now I'm onto using the camera to detect objects. That'll be a lil harder, but I'll be using the work I did earlier in the year to help, which is good.
Also spoke to some people over at Computer Science about english speech recognition and understanding what was said, which was really interesting. Will see how that goes, and keep you posted.
This weekend gone has been quite a touristy one for Rob and me. On Saturday we went to an autosalon, ie lots of pretty cars with crazy interiors and big sounds. There was a van which was filled with about 20 12″ subs, 30 6″ speakers, 50 tweeters and innumerous amps to manage it all. Was like standing in front of a Big Day Out concert.
Then, we went to aquarium. And it was disappointing, coz Kelly Tarlton's is *way* better. We have a bigger tank, to start with. And more sharks. And prettier fish. So, $40 down the drain a bit there.
Still, Sunday was great coz we drove up to the Yarra Valley winery region, and drank wine, had lunch, drank more wine, had a snack, drank a bit more wine, then went home. Only took an hour to get there too. Definately doing that for a day trip again.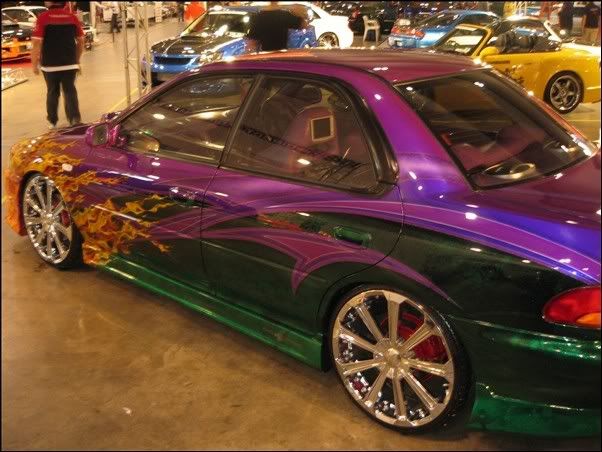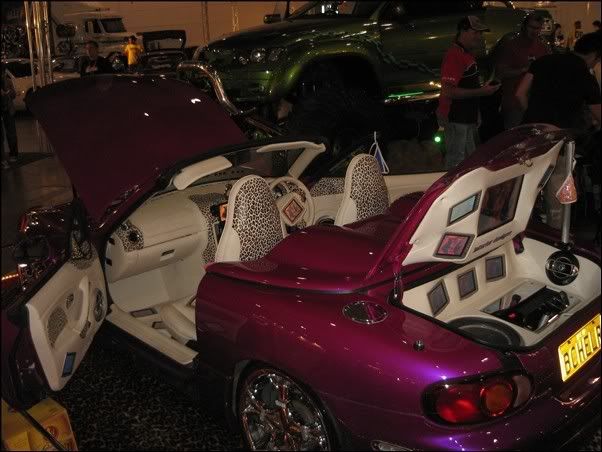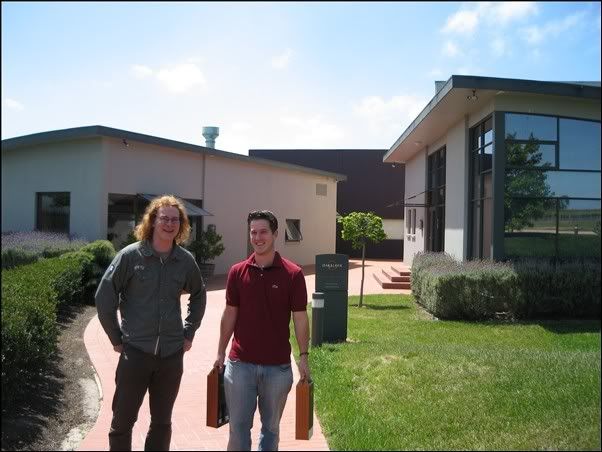 Melbourne Cup this Tuesday and the whole of Melbourne has the day off work. I think I'm gonna puta small bet (like $1) on a horse. Should be kool.
Til next time.