Hey everyone.
So this is a big PHOTOS post but also a busy day post, coz Rob and I did the tourist thing here.
So, for those of you who don't know or haven't seen, the last time I saw the whanau korowai (feather cloak), it looked like this: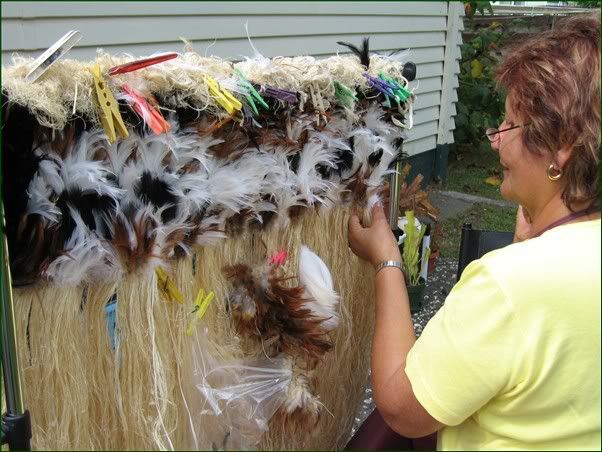 And I don't think I'll see any more til graduation. Exciting!
But here are a couple of pictures of my new apartment. It will be furnished, with couch and tv cabinet possibly a coffee table in the living room and small table with chairs. The bedroom comes with a double bed, a desk and a chair. Should be sweet. And then I get to decorate.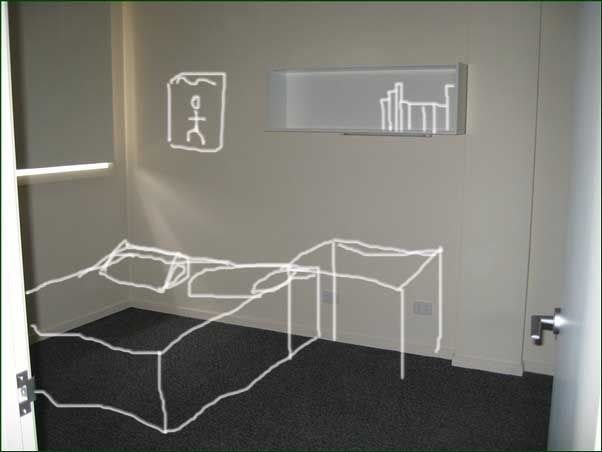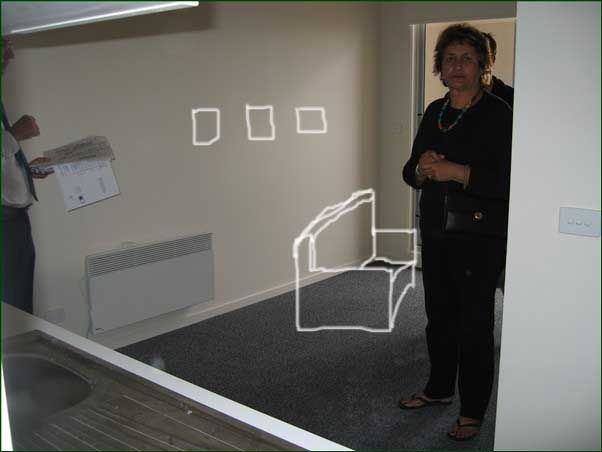 Finally, Rob and I had a really busy day today. We trained into Flinders St at Federation Square in the CBD at about 10am, and it was so packed with people. We had wanted to buy tickets and went to the booth, but only swimming and boxing tickets were available. Ack! Then a couple of older come up asking if we wanted to buy tickets to the Men Gymnastics Final. "Yes please!" So, at $50 a ticket (yikes, but they were $60 tickets), Rob and I were going to the Mens Individual All Round Gymnastics Finals at 1.30pm. Which gave us enough time to go to Melbourne Zoo to check out the gorillas and other things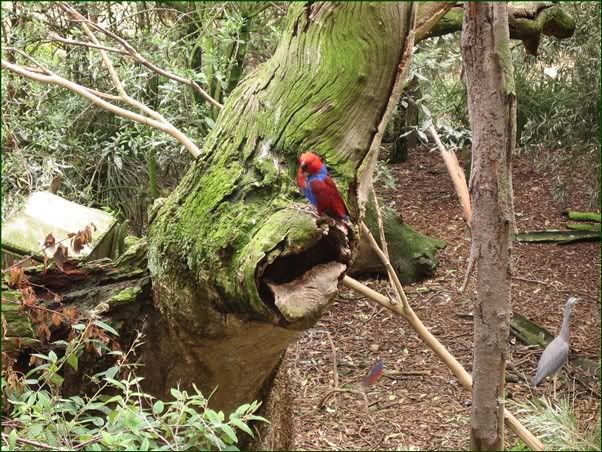 After a couple of hours at the zoo (where the lions were asleep and the koalas were all hidden), we tramed back to town to go to the gymnastics. It was really exciting, with 3 kiwis competing, one of which was 14 years old! Crazy! We ended up being surrounded by kiwi supporters, which was kool, so we all cheered ourselves hoarse when the kiwis did well. Unfortuantely, Oz won gold and bronze, and the closest kiwi was 15th of 24. Bummer.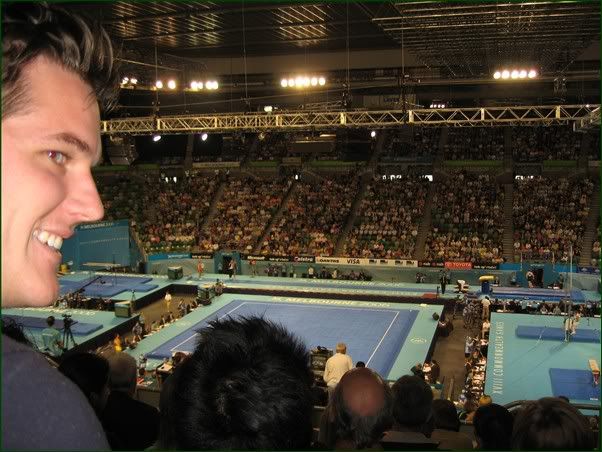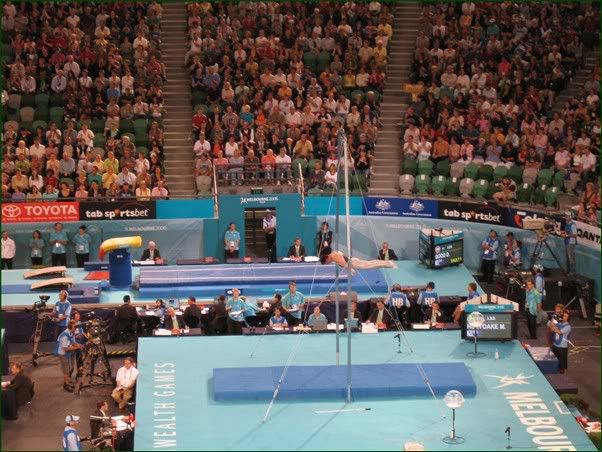 Cheers everyone. Will keep you posted. Rob goes home tomorrow and I move over to Wendy's house.