Kia ora everyone!
I know I've been an awful person and haven't updated in a month – Sorry! But, Rob's here now in Melbourne with me. Hoorah!
So, recap on the past month.
Martin left to go back to Germany on the 1st of August.
Caroline left to go back to England on the 4th August.
I flew back to NZ on the 6th of August.
Sorry to anyone I didn't see while in NZ! I was quite busy and it was a lil hectic.
Rob and I flew back to Melbourne, overweight luggage and all, on Monday the 14th of August.
Rob doesn't start work til next Monday, so he's spending the week bothering me while I'm meant to be working at Uni. We're also doing a bit of car shopping and other things, will social time with the mates in the evening.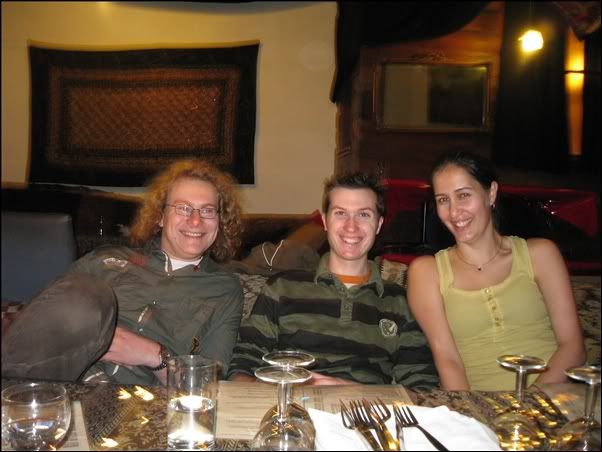 Simon, Chris and me at the Afgan restaurant where we went for Martin's farewell dinner. My gut wasn't pleased with the spiciness of the food….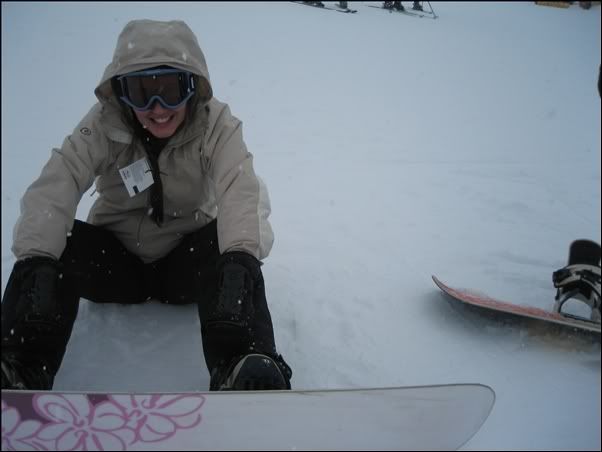 Me at the snow! It was snowing!
Rob and Timo at Robs farewell drinkies.
I promise to update more often. And particularly once Rob starts his job.
Arohanui,