All in all, being back in NZ was brilliant.
So, in brief, flew into Auckland on Christmas Eve, and slept in my old bed at home (thought now its a bright pink and orange… ), but was lovely, squishy and familiar.
Christmas was busy, as always. Got a haul of gifts (Star Trek Orginal Series DVD box set, tshirt, singlet, jewellery, tote bag, etc). Had Christmas lunch at home, then went to Snell's Beach for Christmas dinner with Rob's family. Was good fun.
Boxing Day was, of course, Matta's 21st Birthday, and we had family and friends stop by during the afternoon to wish him well and drop off presents. Dad bought Matta a trip to Spain for a month. o_O. Amazing. So, the 27th was spent preparing Matta (international driver's licence, backpack, thermals etc) and then he was off on the 28th after a few beers with his mates. So, Matta spent New Years in Malaga with Kevin (Dad's cousin) and is currently tripping around SPaion until Jan 31st. Lucky buggar.
Rob and I, on the other hand, spent New Years at Waihi watching the Feelers concert, which was good fun. We were right up the front, thanks to some strategic planning.
Then on the 1st, we went to Lake Tarawera (Jackie's bach), where much crochet was played (Rob and Steve MacDonald won a tournament held) and sailing, water skiing, jet skiing, and other things were done also.
Finally we spent 2 days at Mt Maunganui with Robs parents where it was lovely and sunny before coming back to Auckland and flying back to Melbourne.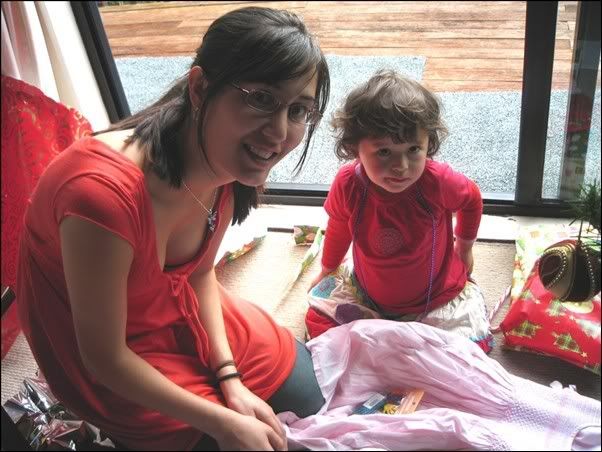 Me and Hana T at Christmas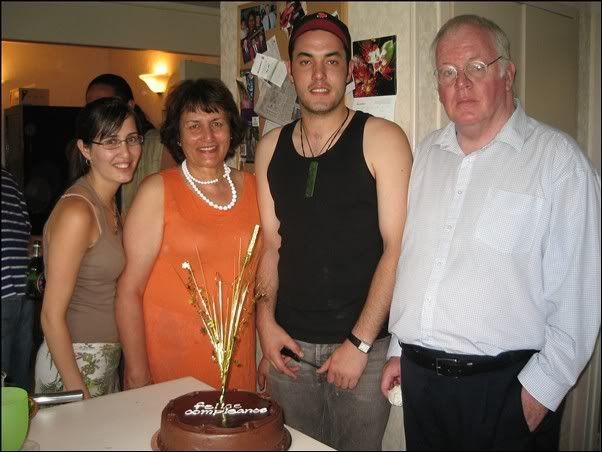 The Hartes at Matta's 21st. (The cake says Happy Birthday in Spainsh)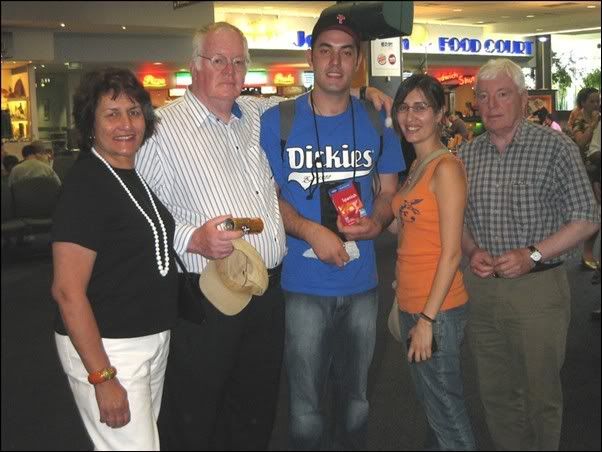 At the airport before Matta heads off. I think it only started to strike him at the airport that he was going on this massive journey by himself. Tis kool…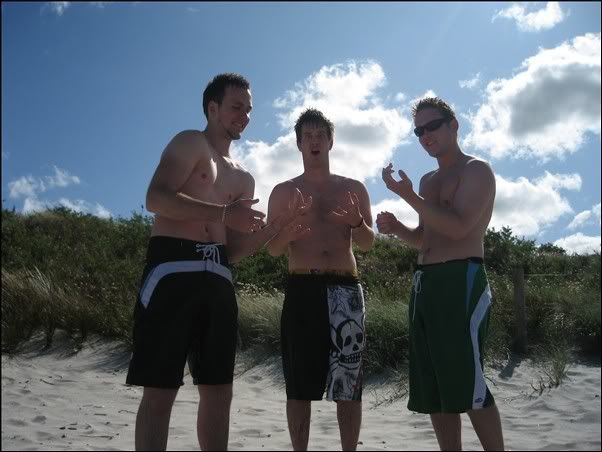 Waihi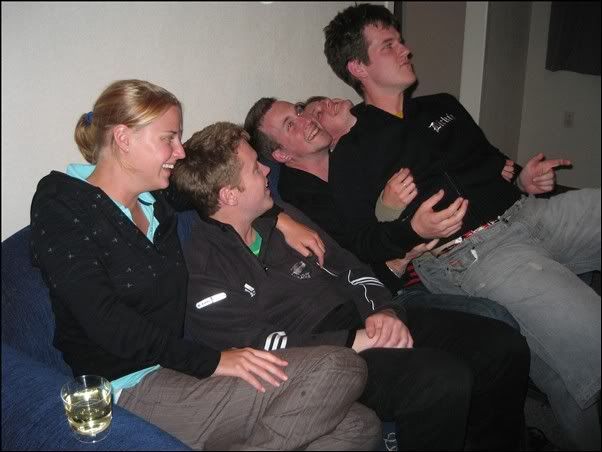 Waihi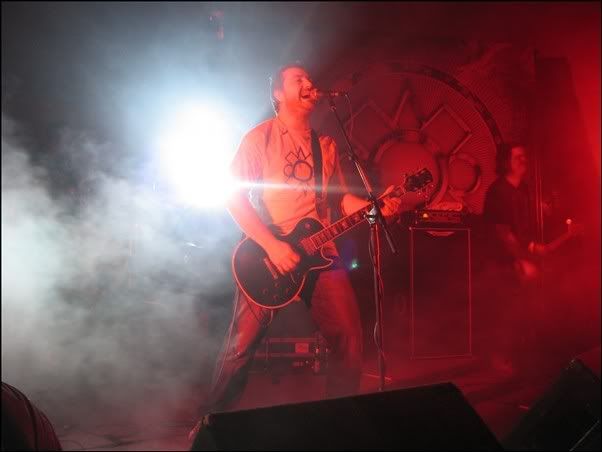 The Feelers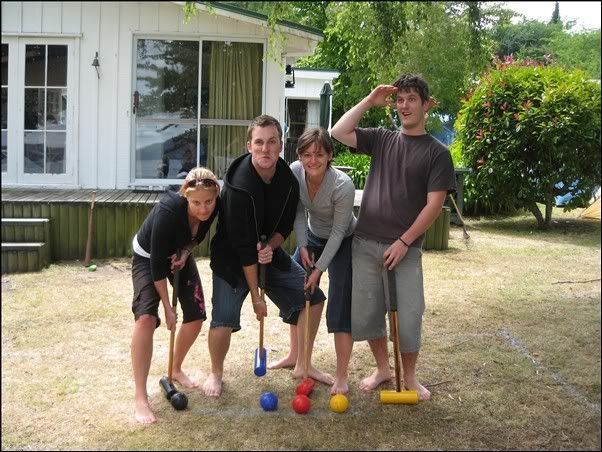 Lake Tarawera – Playing crochet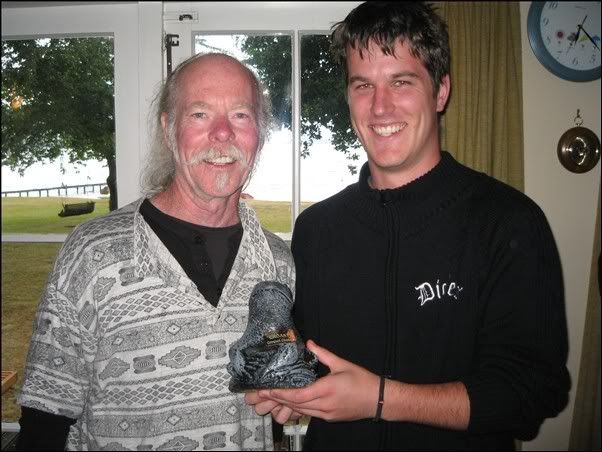 Rob and Steve having won a Lake Tarawera crochet tournament.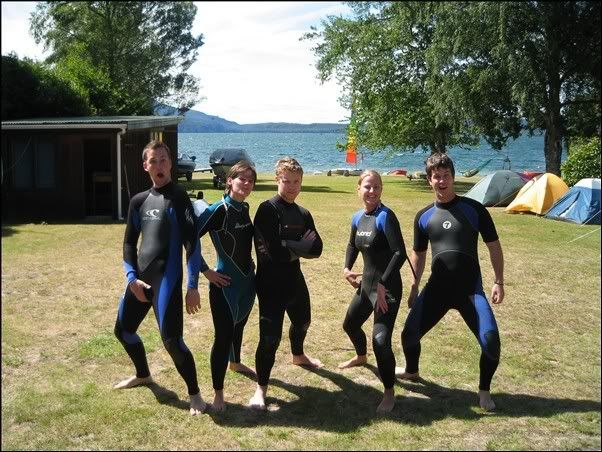 Water sports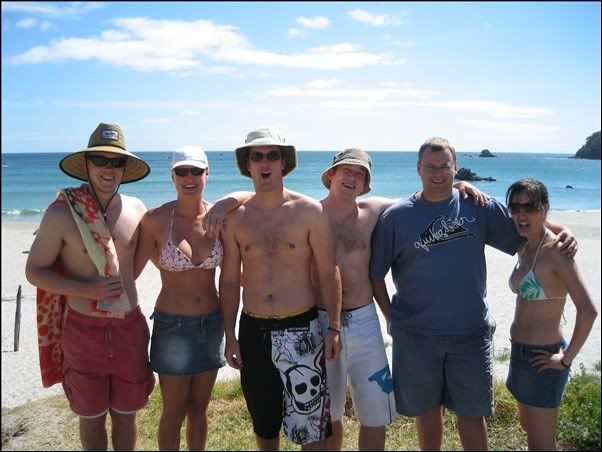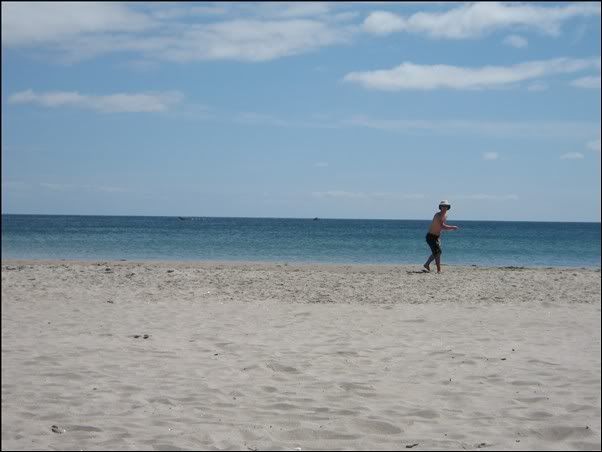 Sunny at Mt Maunganui
Busy, but great. We'll be back in April.
Arohanui
Liz